About
VMCG
Founded in 2007 with strong commitment, valuable experience and global vision, VMCG now becomes one of the leading holding companies investing in multiple businesses in Vietnam.
VMCG Capital manages a portfolio of investment and provide strategic consulting services as well as mentoring programs and incubators such as VMI, InvestUp, YDLI - Young Digital Leader Incubator and judges of many competitions.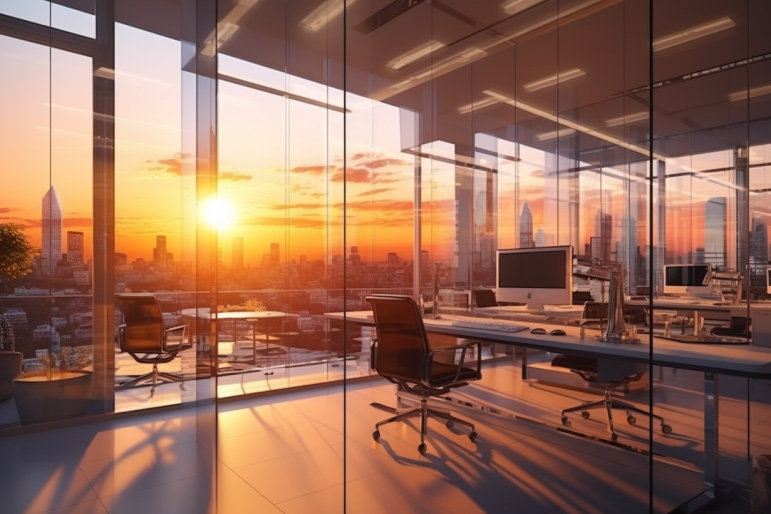 Visions
VMCG engages with a broader picture to be one of the Vietnamese market leaders in investment consultancy and management, strategy consultancy and training, digital platform development and education consultancy, as well as business incubator and accelerator operation.
Missions
We are providing proper and timely services and solutions for optimizing the business values of local and overseas clients.
We are creating typical marketplaces which can intelligently match the providers and the buyers.
We are monitoring and investing in potential startups, especially those appropriate to our investment portfolio and ecosystem.
Core Values
In VMCG, we pursue these core values to chase our mission:
- Integrity
- Optimizing
- Innovative
- Globally-standardized
- Fully-commitment
- Life-Learning
INVESTMENT
We invest in startups or companies who are appropriate to our investment portfolio and ecosystem especially those that use technology as a disruptive platform or have creative business model. The mentoring and incubating activities help us to select and assure the quality of potential investments.
01
EDUCATION
Being one of the pioneer in education, training and incubator in Vietnam, VMCG's top leaders are still contributing to Vietnam education with various activities, from K12 schools to C-Level training facilities.
02
CONSULTANT
VMCG provides consulting on business strategy planning, membership program development, business model transformation to digital platforms, data strategy... for businesses in Vietnam and foreign businesses with this potential market.
03
OUR SPECIALIST TEAM

Mr. Giang Trinh is the Co-founder & Chairman of VMCG. With a profound passion for investment and digital transformation, and a solid educational foundation, Mr. Giang Trinh has amassed more than 15 years as a strategy consultant and digital transformation expert.
Pursuing his dedication to gaining a broader picture of Vietnam's market, Mr. Giang Trinh actively contributes as an executive Board of Directors member in various industry-disruptive companies across multiple businesses in Vietnam
Mr. Giang Trinh
Senior Advisor in Strategy and Digital Transformation

Ms. Linh Lee is a highly accomplished businesswoman and Senior Advisor specializing in Business Development and Sales Strategy for Membership, Loyalty, and Premium Programs. She holds several esteemed positions, including CEO of VPASS, Chairwoman of VVC Group, and Co-Founder of LINKCARE.
With a wealth of experience and a proven track record in the field of development, Mrs. Linh Lee brings unparalleled expertise in strategic planning, fundraising, and stakeholder engagement, making her an exceptional asset in driving organizational growth and success.
Mrs. Linh Lee
Senior Advisor in Business Development and Sales Strategy in Membership, Loyalty, and Premium Programs

Mrs. Anh Tran is a popular journalist and social activist in Vietnam. She has dedicated considerable attention to addressing pressing educational and humanitarian issues, actively contributing to the advancement of a more prosperous society
With an illustrious career in media and communication, Mrs. Anh Tran has revolutionized how we engage with our stakeholders, investors, and clients. Her innate ability to craft powerful narratives has elevated our company's reputation, positioning us as a trailblazer in the competitive investment landscape.
Mrs. Anh Tran
Senior Advisor in Media and Communication Strategy

Mr. Anh Ly has a remarkable track record of over 20 years in reshaping human resources, holding influential positions as HR Director at Vinbus, SonHa Group, and Fecon. However, it is his exceptional consulting prowess that truly sets him apart.
Mr. Anh Ly's consulting expertise goes beyond conventional HR practices, as he seamlessly integrates innovation into his strategic insights. His visionary approach to human capital development has continuously shaped organizations, establishing him as an eminent figure in the field. With his transformative contributions, Mr. Anh Ly redefines approaches and drives impactful change in the realm of human resources.
Mr. Anh Ly
Senior Advisor in Human Resources Development and Analytics

Mr. Linh Trinh, with over 15 years of experience in finance and banking, is a transformative figure in the industry. Having served as the former CFO of Bamboo Airways and with notable stints at VP Bank, AB Bank, and Maybank Kim Eng Securities, his insights hold immense value.
However, Mr. Trinh's legacy extends beyond his executive roles. It is his exceptional consulting capability that truly distinguishes him. His expertise seamlessly bridges traditional finance practices with innovative strategies, driving sustainable growth for organizations. As a dynamic and forward-thinking financial leader, he continues to reshape the industry, leaving an indelible mark as a strategic consultant.
Mr. Linh Trinh
Senior Advisor in Finance, Investment and Due Diligence

Mr. Hieu Le, CTO of IZZI Platform, boasts a diverse tech background. With notable positions held at FSS, LLD, Hitec, and ATC Soft, he has consistently showcased his expertise and proficiency. His true distinction lies in his strategic consulting capability.
Beyond tech roles, Mr. Le merges innovation with business strategy. His valuable insights serve as catalysts for growth and transformation within organizations. As a dynamic CTO and consultant, he redefines tech's boundaries, leaving an indelible industry mark.
Mr. Hieu Le
Senior Advisor in Ecommerce and Loyalty Applications

Mr. Dung Nguyen, CTO of VPass, brings a wealth of tech experience. Formerly a full stack programmer and senior specialist at renowned tech giants like VTC and Adayroi, his prowess is evident. Notably, his strategic consulting skills set him apart.
Beyond technical roles, Mr. Nguyen's insights bridge technology with business goals. His knack for aligning innovation with strategy has reshaped industries. As a dynamic CTO and consultant, he continues to redefine tech's role, leaving a profound and lasting impact on organizations and the broader technological landscape.
Mr. Dung Nguyen
Senior Advisor in Solutions and Software Architecture

Ms. Kim Pham is a highly accomplished professional and CEO of LINKCARE. With an extensive background in managing membership projects for esteemed organizations such as Viettel Telecom, Samsung, MB, BIDV, PVcombank, Citibank, Standard Chartered, she possesses a wealth of experience in this domain.
Ms. Pham's expertise extends beyond her role, particularly in strategic consulting. Her profound understanding of customer loyalty enables her to bolster brand image and enhance retention rates. As a visionary leader and consultant, she actively reshapes customer-centric strategies, leaving a lasting impact on the reputation and growth of the organizations she works with.
Mr. Kim Pham
Senior Advisor in Membership Programs and Partner Development
VMCG
Venture Management Consulting Group